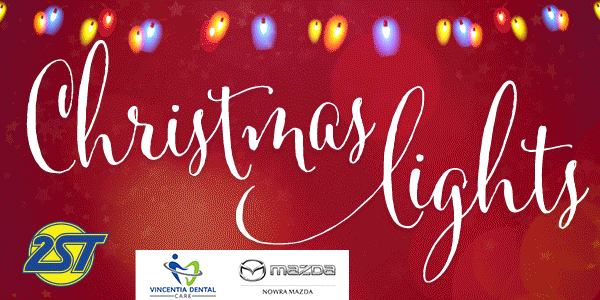 Here at 2ST, we love Christmas lights and so do the families around the Shoalhaven and Highlands.
This year we have $1,000 up for grabs, for the house that has a mind blowing display.
Here's what you need to do.
Start to decorate your house and yard now, upload the picture below and soon we'll have the opportunity for you the vote for your favourite display.
Christmas Lights - it's another way we celebrate Christmas with Vincentia Dental Care.
View Map of Christmas light locations

Vote for your favourite Christmas light display
Voting for the best Christmas Lights is now open!
(You can vote as many times as you like)
Register now!
Registrations close on December 20th, with online voting from December 9th until the 20th.