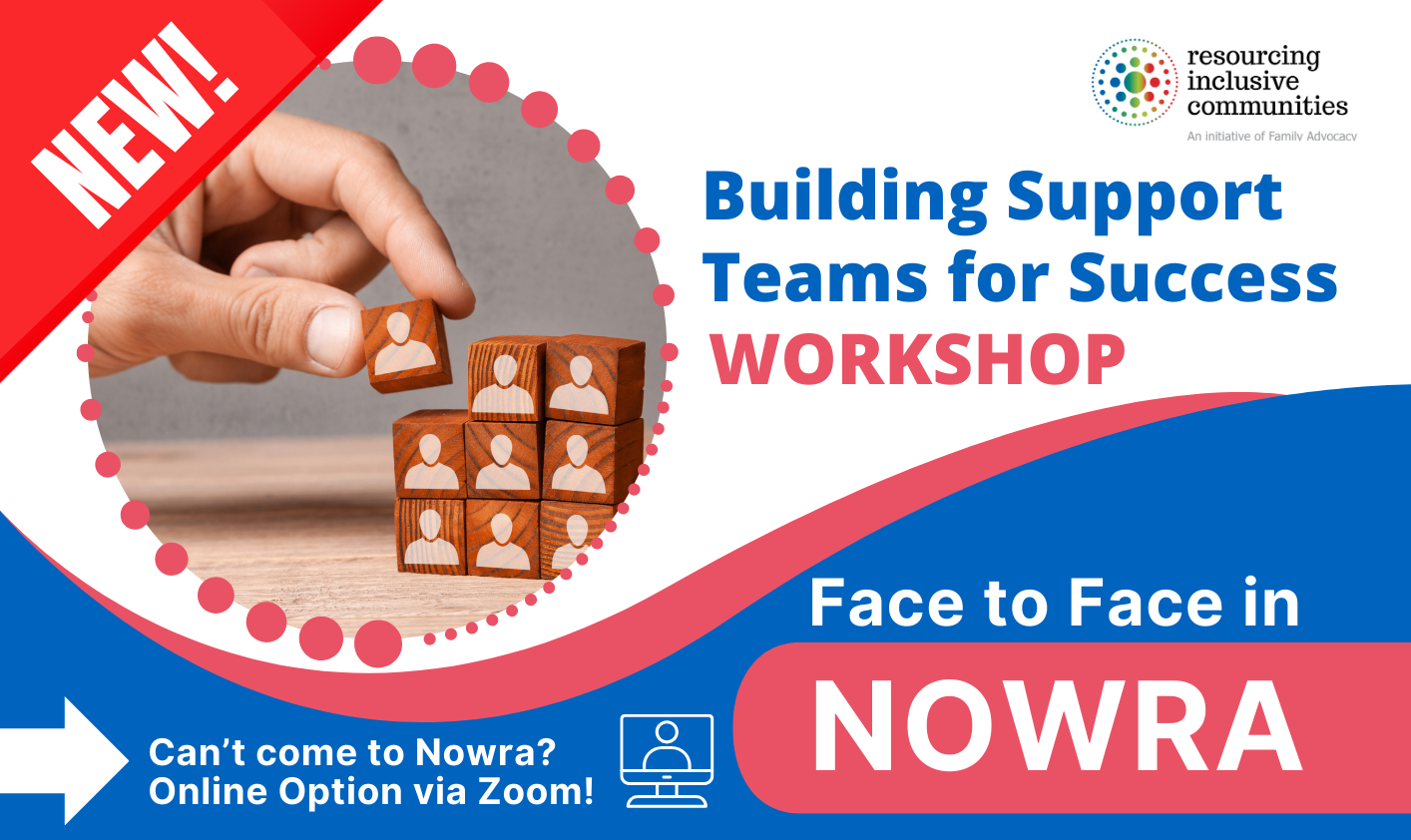 Building Support Teams for Success Workshop (for people with disability and families)
This is a brand new workshop for people with disability, their families and their supporters in the South Coast. The guest speaker, Meg Sweeney, is a South Coast local and will be sharing her daughter's experience in shaping a purposeful life full of work, leisure, family and recreation, all within her local community, by using strategies to find the right support. She will talk about these strategies and how, with the right support, people with disability can have many valued roles, reach their full potential, earn respect and contribute to the community.
Other topics covered will be:
How an NDIS plan can support a great life for people with disability
Planning for an active life in community
The role of supporters – working out what you want support to do
How the right support can help people with disability move from just "being busy" to "being somebody"
How to pull together a support team that supports learning, growing and achieving goals
Where to look for the right people and/or supports
$35 for people with disability and families;
$50 for professionals
We don't want people with disability and families to miss out. We can help you with the cost, just give us a call.