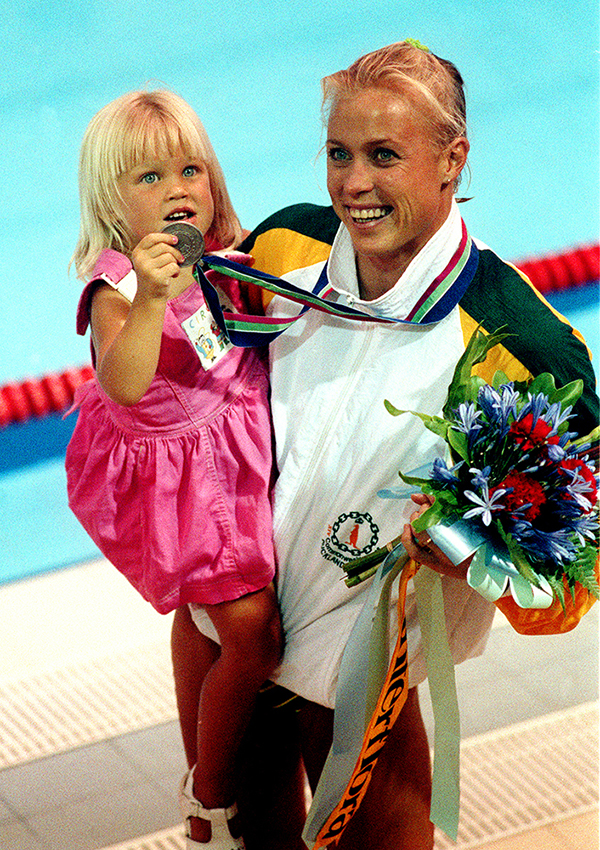 Lisa Curry pictured with daughter Jaimi in 1990, together after Lisa won gold at the Commonwealth Games (AAP Image, file)
Heartbreaking news from former Olympian Lisa Curry and ex-husband Ironman Grant Kenny who have shared the news that their daughter, Jaimi, has passed away.
Curry and Kenny first confirmed the news on Monday, that Jaimi, aged 33 had passed.
Kenny released a statement on Monday that said Jaime had passed away "peacefully in hospital this morning in the company of family," the ABC reported.
In an Instagram post, Curry said that her 33-year-old daughter had lost "her battle with a long-term illness".
Curry's touching tribute to daughter Jaimi went on to say "our hearts are completely broken.💔"
"Jaimi will forever be remembered as a caring, bright and loving soul who always put others before herself. Her love of flowers, cooking, art, decorating, photography, babies, the beach, and helping others will always be remembered."
"I just can't believe you're not here anymore. I sit and just shake my head. It doesn't seem real or right. You will forever be with me in my heart Jaimi. I love you so much. 🌸🥰 👼💕"
Jaimi was born in 1987 and was the eldest daughter of Lisa Curry and Grant Kenny.