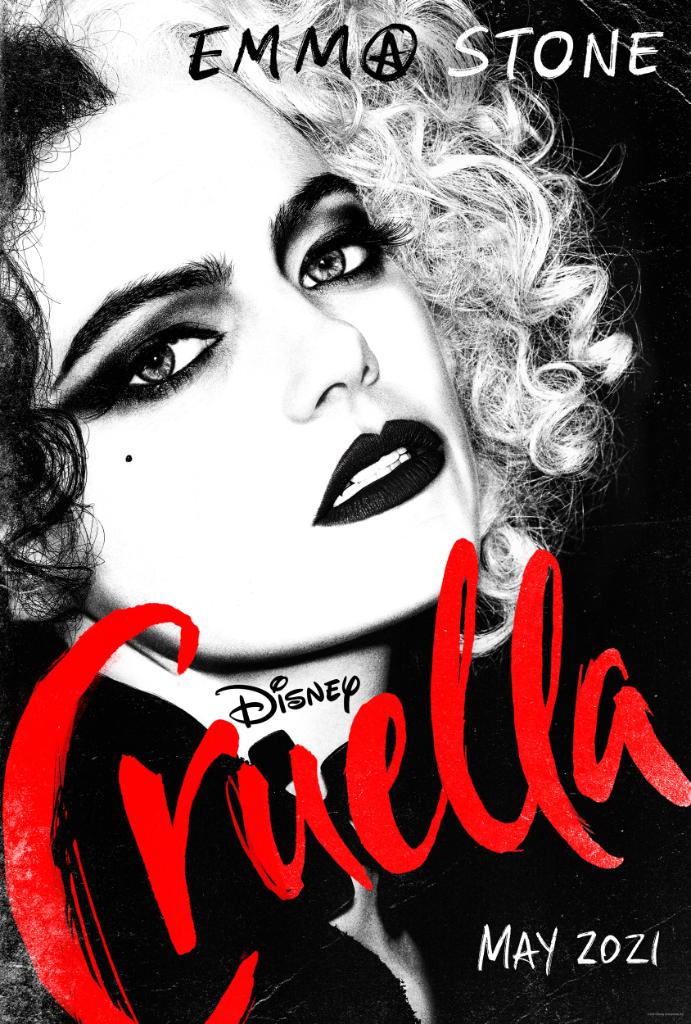 How fierce does Emma Stone look in new 'Cruella' movie poster! (@disneycruella Instagram)
Seriously guys how fierce does Emma Stone look as Cruella de Vil!
You might remember way back in 2019 Disney confirmed they would be producing a new Cruella de Vil live-action movie titled Cruella.
Everyone will remember the villain Cruella from the Disney classic 101 Dalmations, and this new take on the film is set to delve into the title character's younger life exploring the events that led her to become the infamous villain.
The official trailer will be released later this evening, and to tie us over Disney took to social media to release the official artwork for the film.
A stunning black and white image shows Stone's transformation to Cruella sporting her iconic half black, half white hairstyle. The shot is simple but is glamourous and sophisticated and is accompanied by the words "Hello, Cruel World".
According to an official synopsis, the film set in 1970's London will capture the events that lead young fashion designer Estella de Vil to become obsessed with dogs' skins, especially Dalmatians, until she eventually becomes a ruthless and terrifying legend known as Cruella.
Cruella will also star Emma Thompson, Joel Fry, Emily Beecham and Dev Patel and is set for release in May 2021.
Be among the first to watch the premiere of the trailer here!